Today, dynamic "on-trend" looks begin with today's modern FJM Power-Flex shirts. Reveal a different theme every year and every show! Rich colors and striking artwork combine with impressive FJM construction to make each original Power-Flex Shirt unique. Ready for a new image? Any time's great for FJM!
No Design Fee. No Sample Fee. Simple Sizing. 4-6 Week Delivery.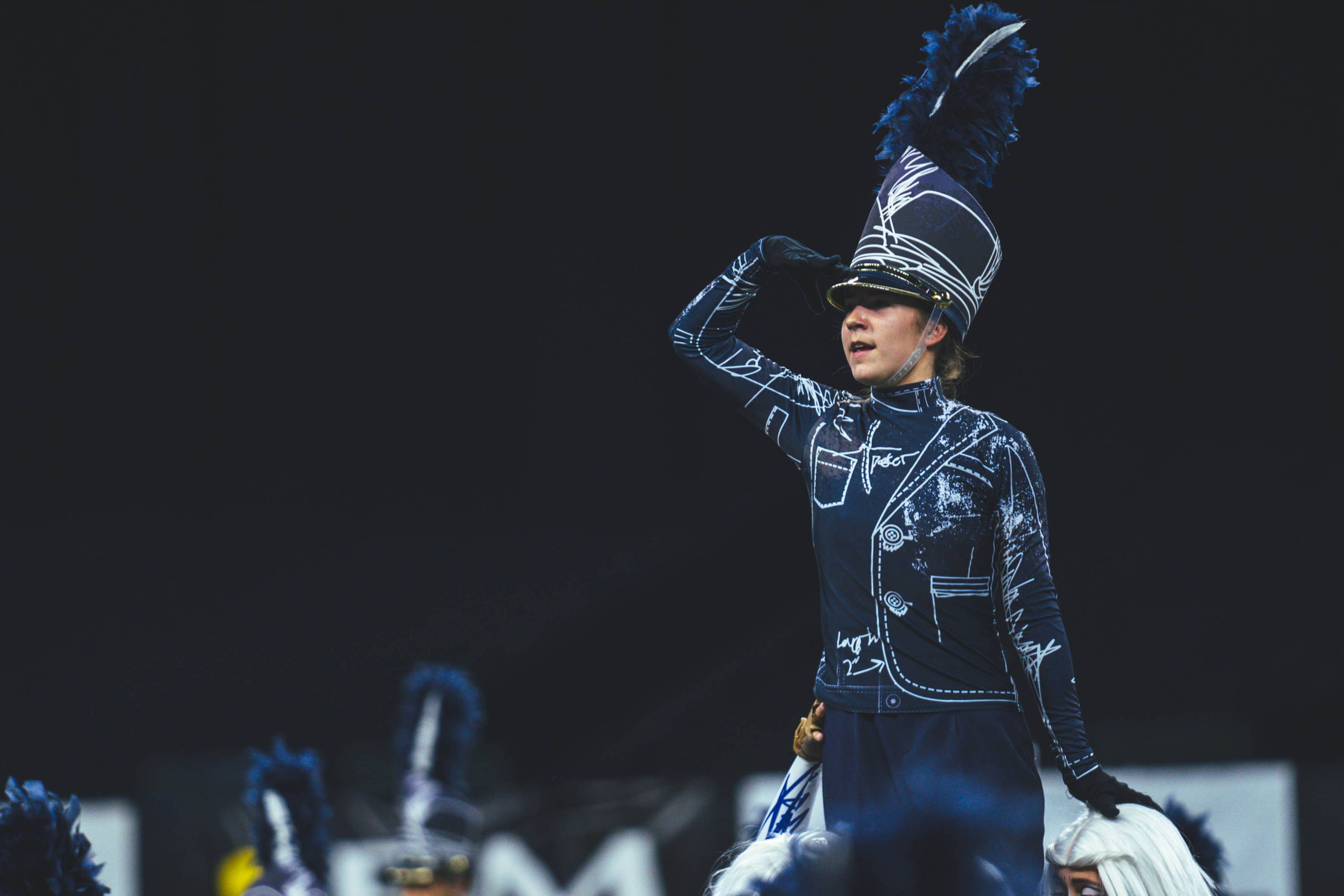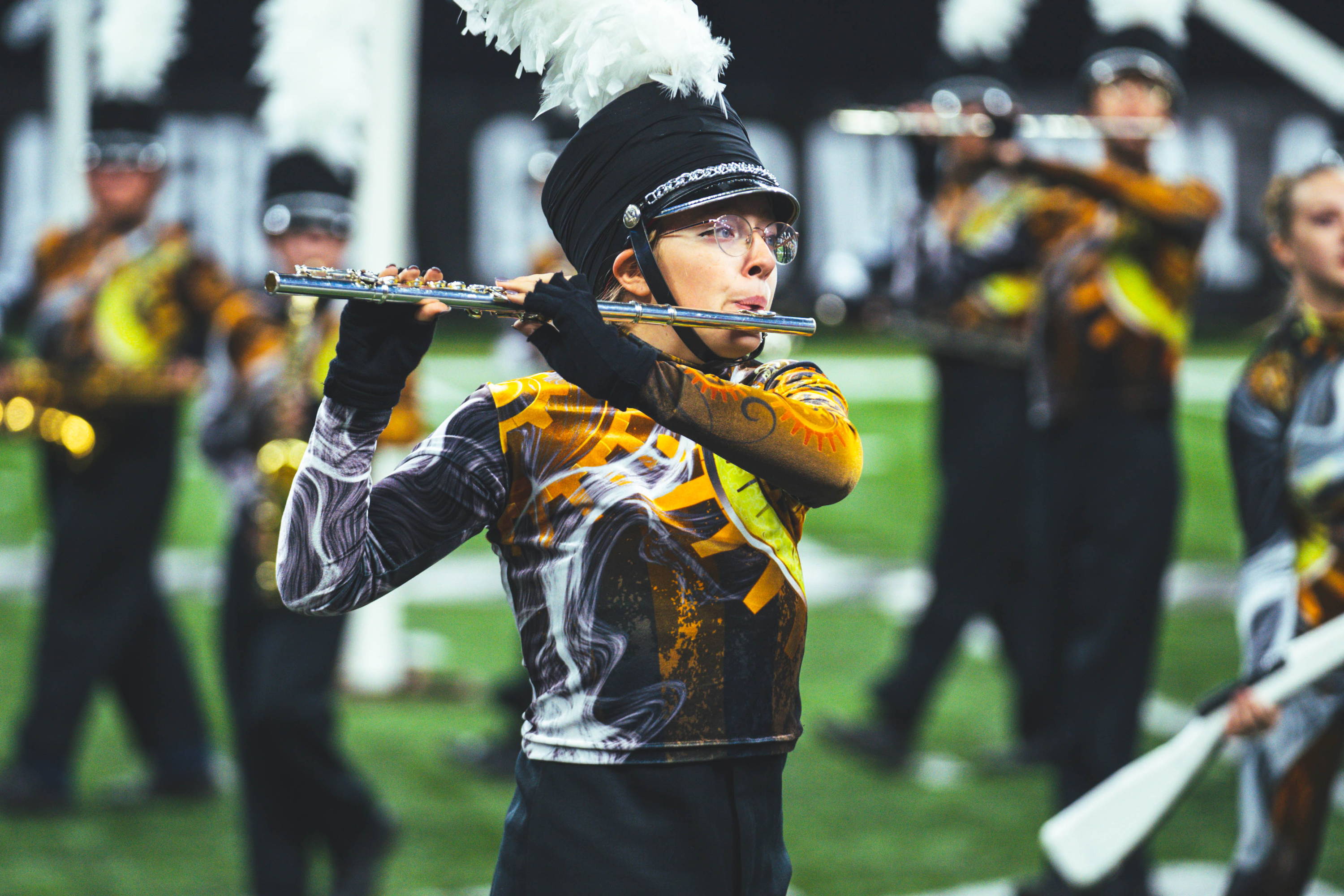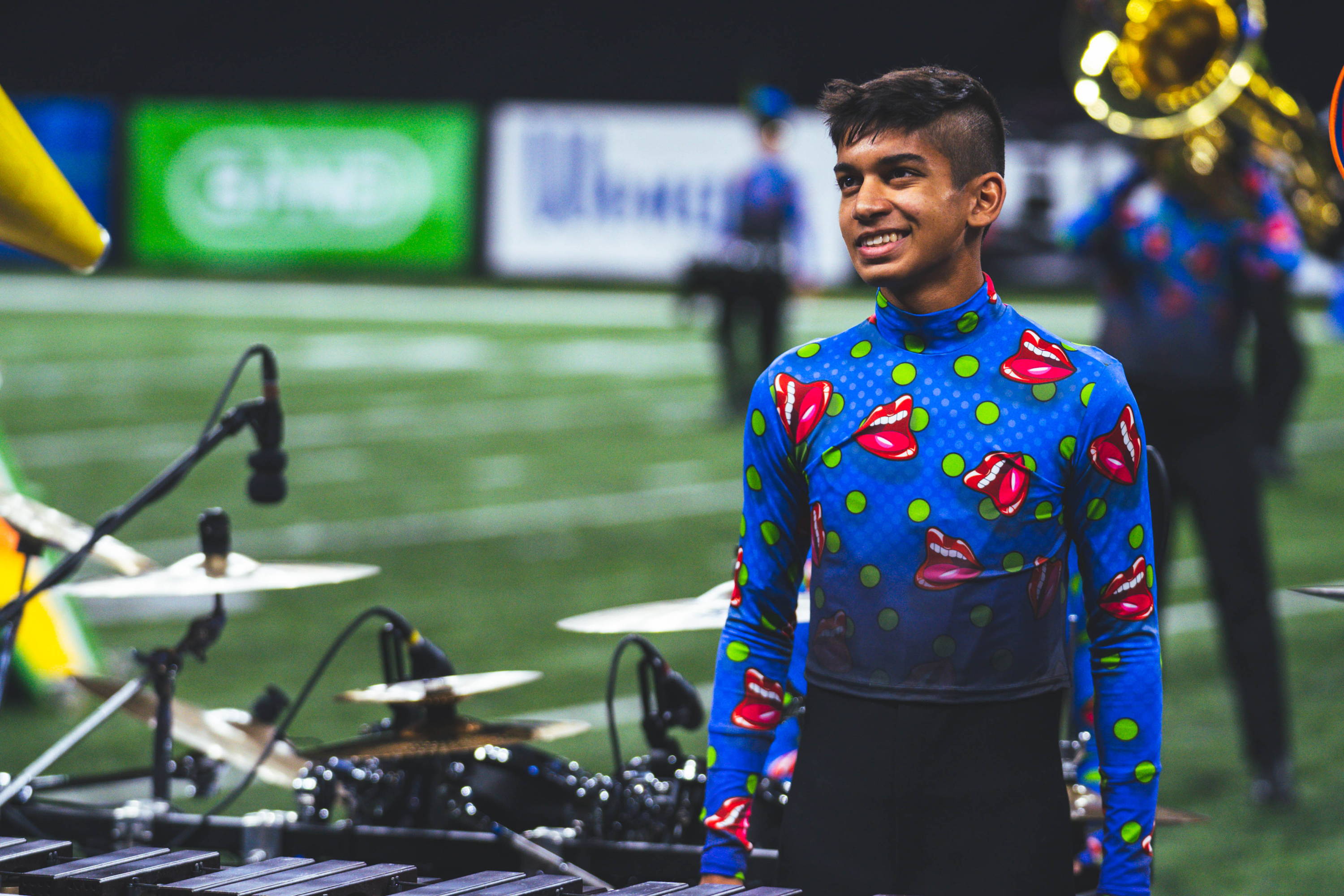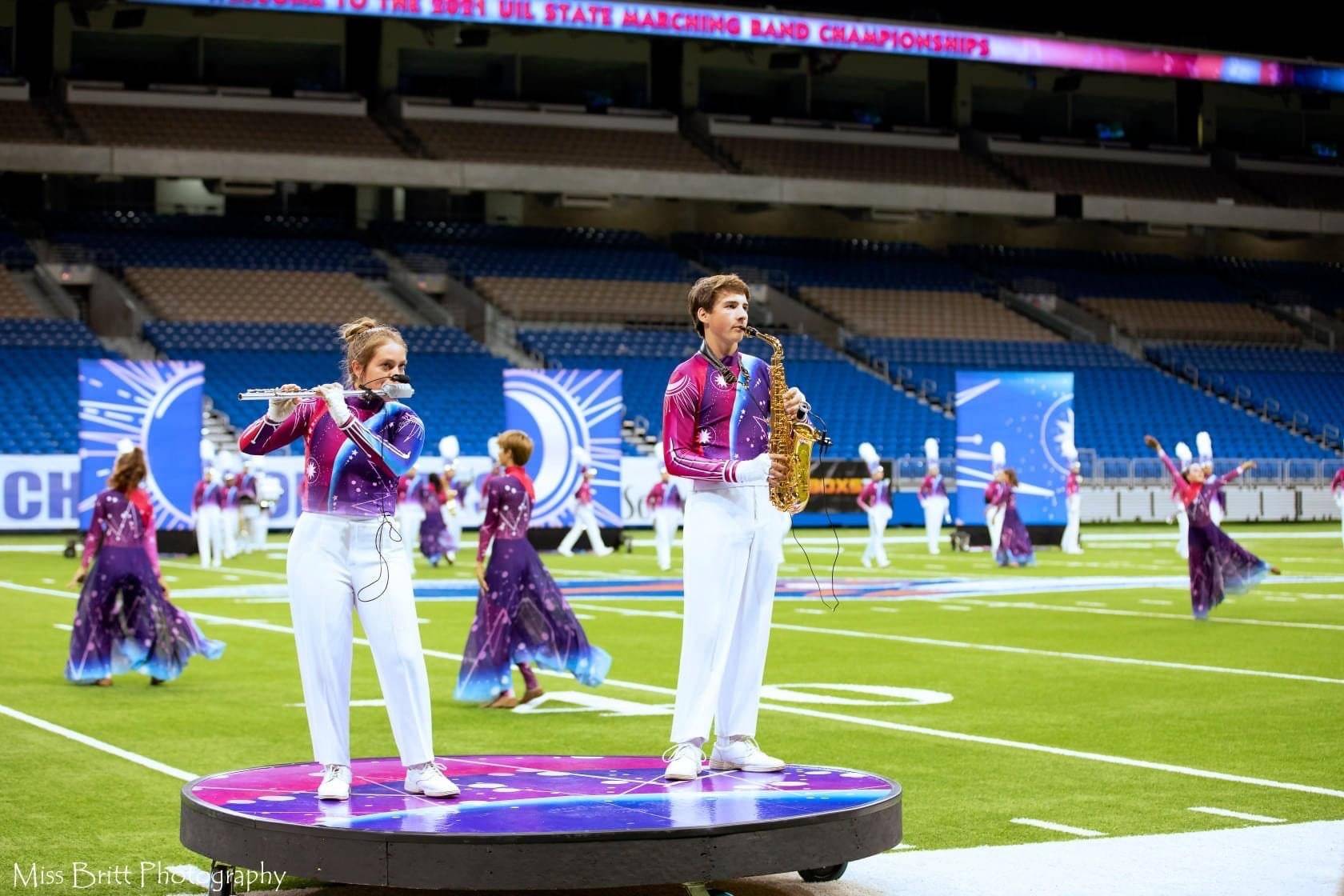 OPTIONS. KEEPING IT SIMPLE.
Our goal is to make the process of designing a custom-printed uniform top as simple, quick and cost effective as possible.

(ADD SHOULDER PADS – $5/SHIRT)
Lightweight Performance Lycra - $50
Our most budget-friendly option!

Perfect for warm climates




100% machine washable

9.83 oz. 84% Polyester 16% Spandex
Soft Stretch Velvet - $50
Lightweight and breathable
Provides a bit more structure than our lightweight lycra


100% machine washable

14.82 oz. 80% Polyester 20% Spandex
Premium Weight Lycra - $65
Designed to provide the best fit and structure for the performer
Breathable and totally flexible

100% machine washable



17.8 oz. 92% Polyester 8% Spandex
2. PROVIDE YOUR INSIGHT AND LET OUR GRAPHIC ARTISTS GO TO WORK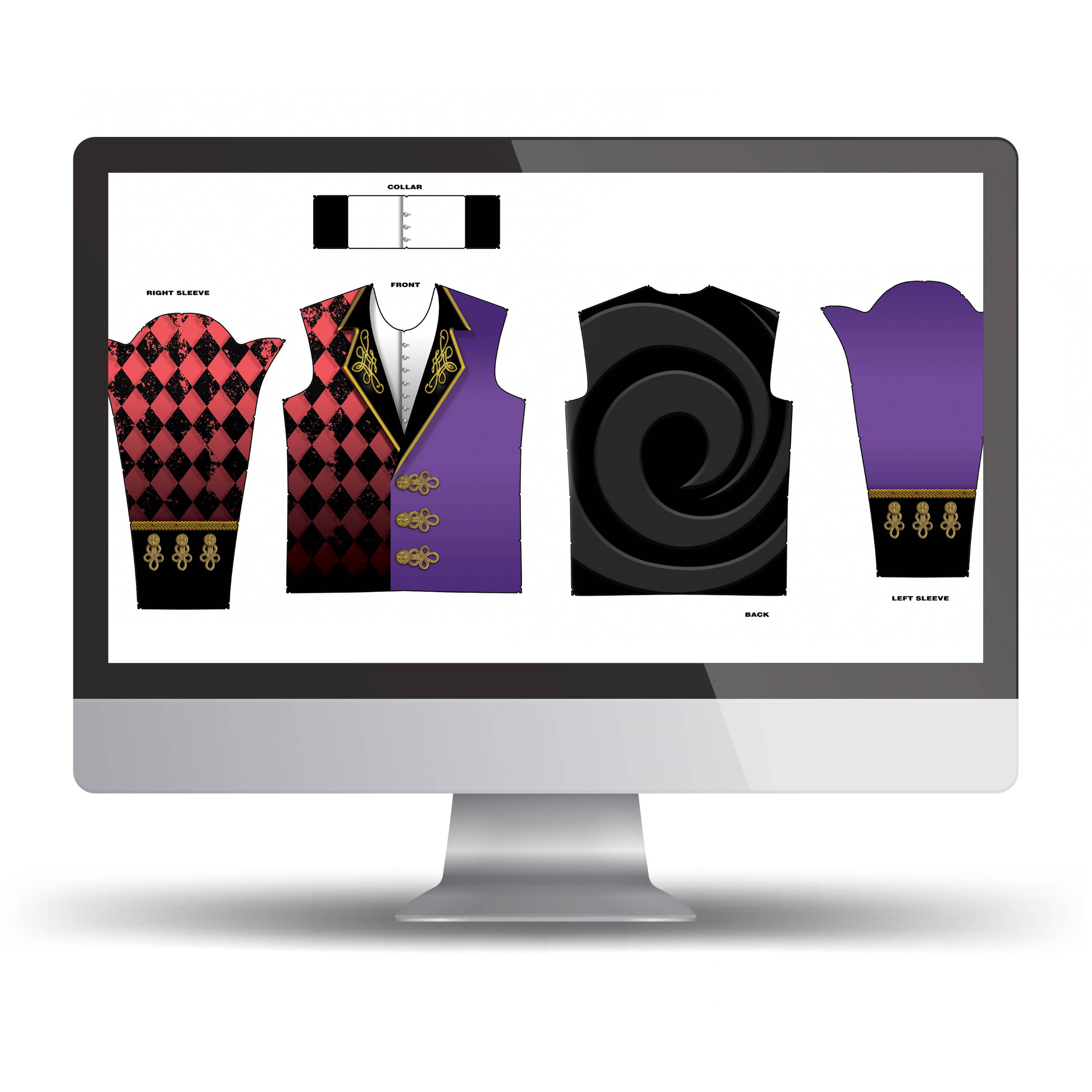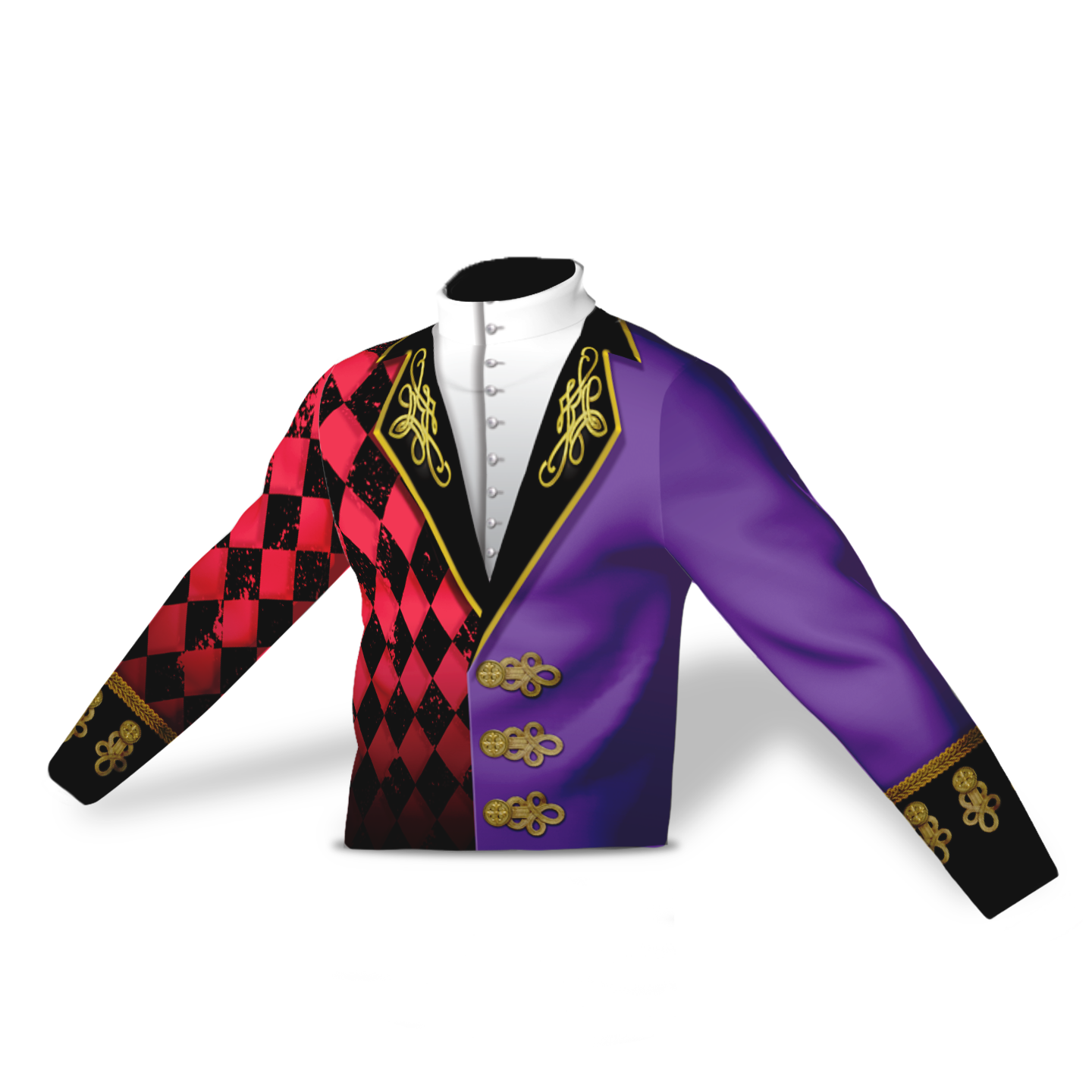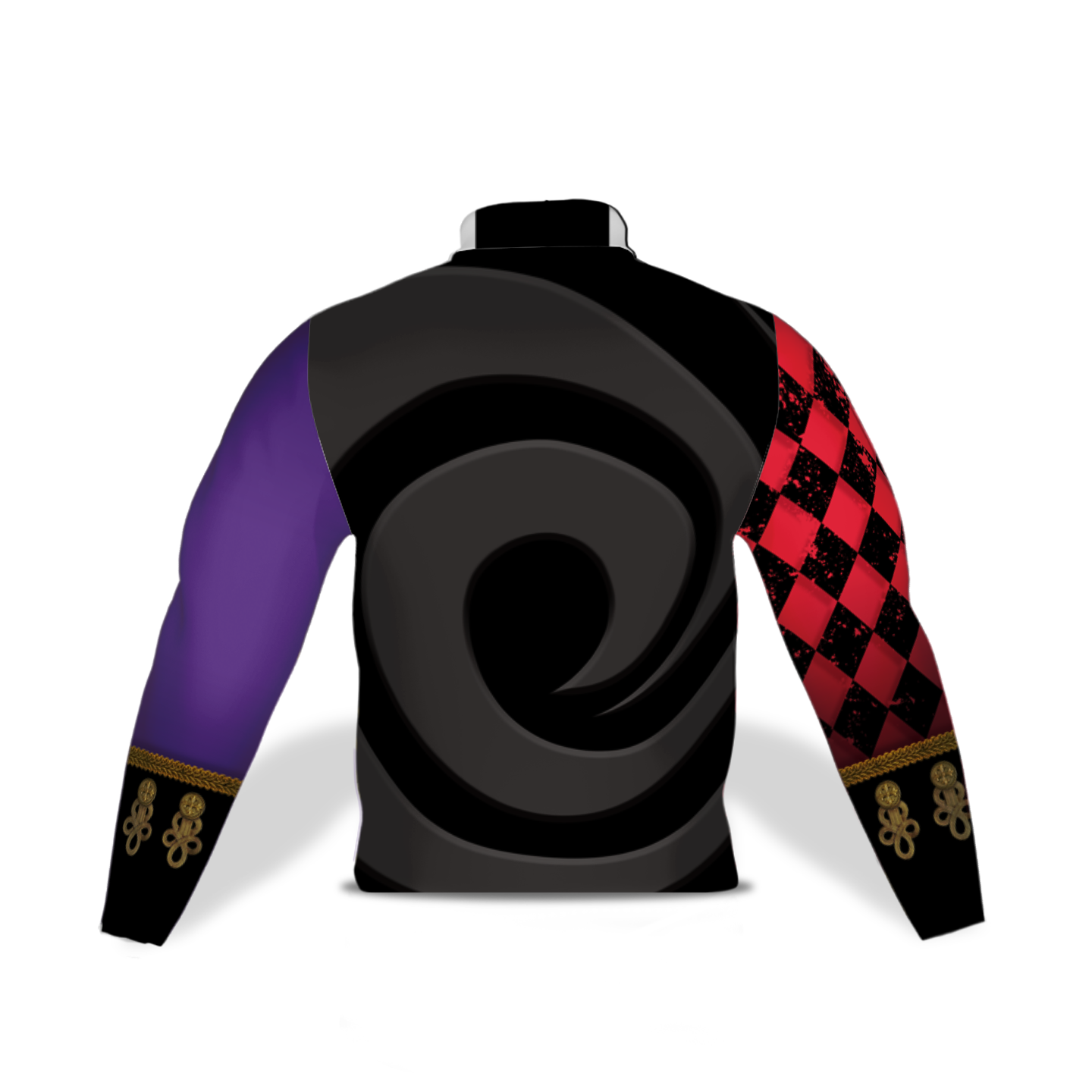 Combine with Our Performance Wrap!
Designed with your program and budgetary needs in mind, our performance hat wraps are guaranteed to bring that extra pop of texture and color right off of the field! With four different shapes to choose from, these totally printed, open-top, wraps are patterned to completely surround your headwear. Combined with a plume and our Power-Flex Shirt, you now have a total visual package for your marching performers!
All Sizes and Shapes: $40-$45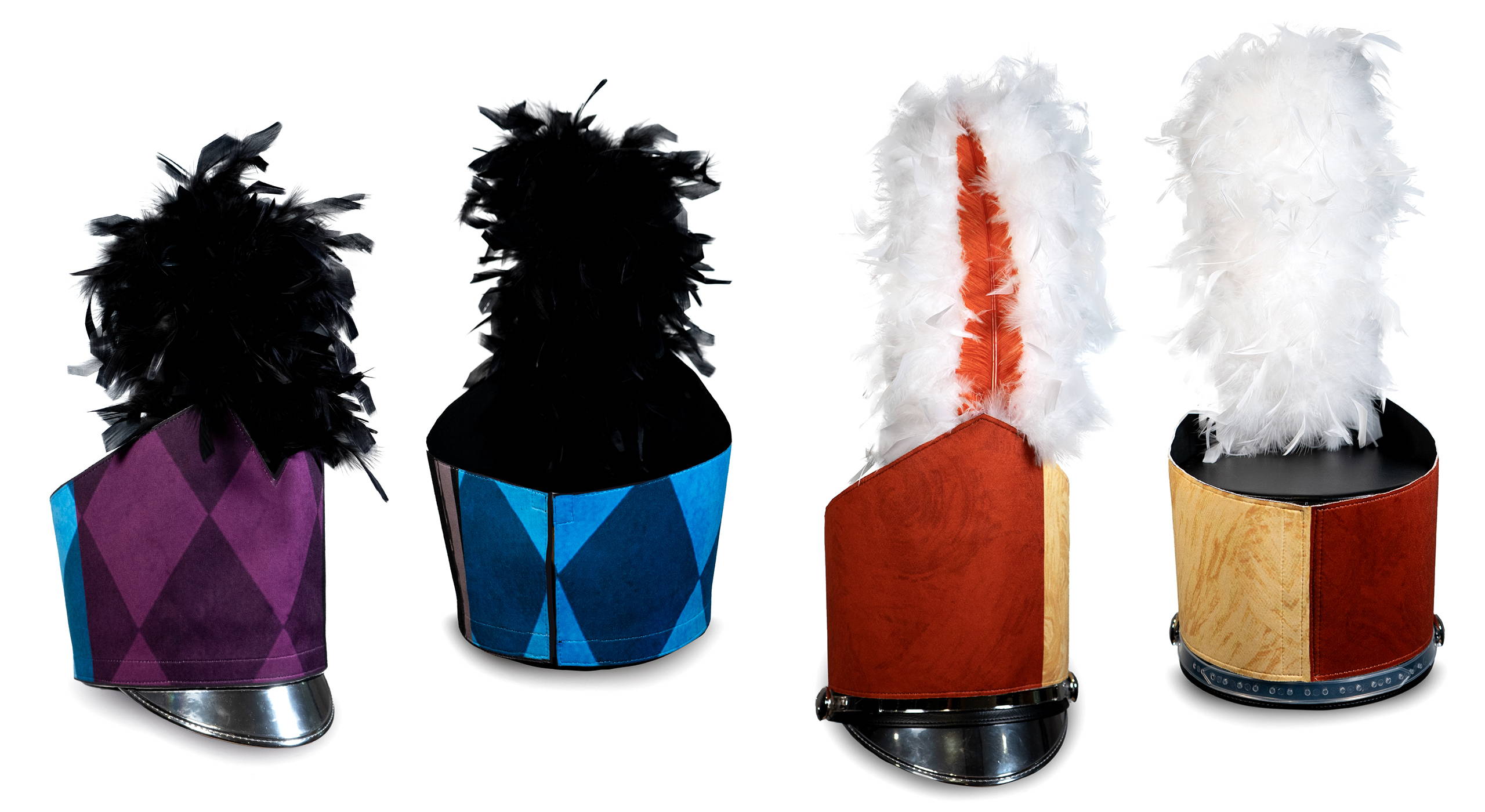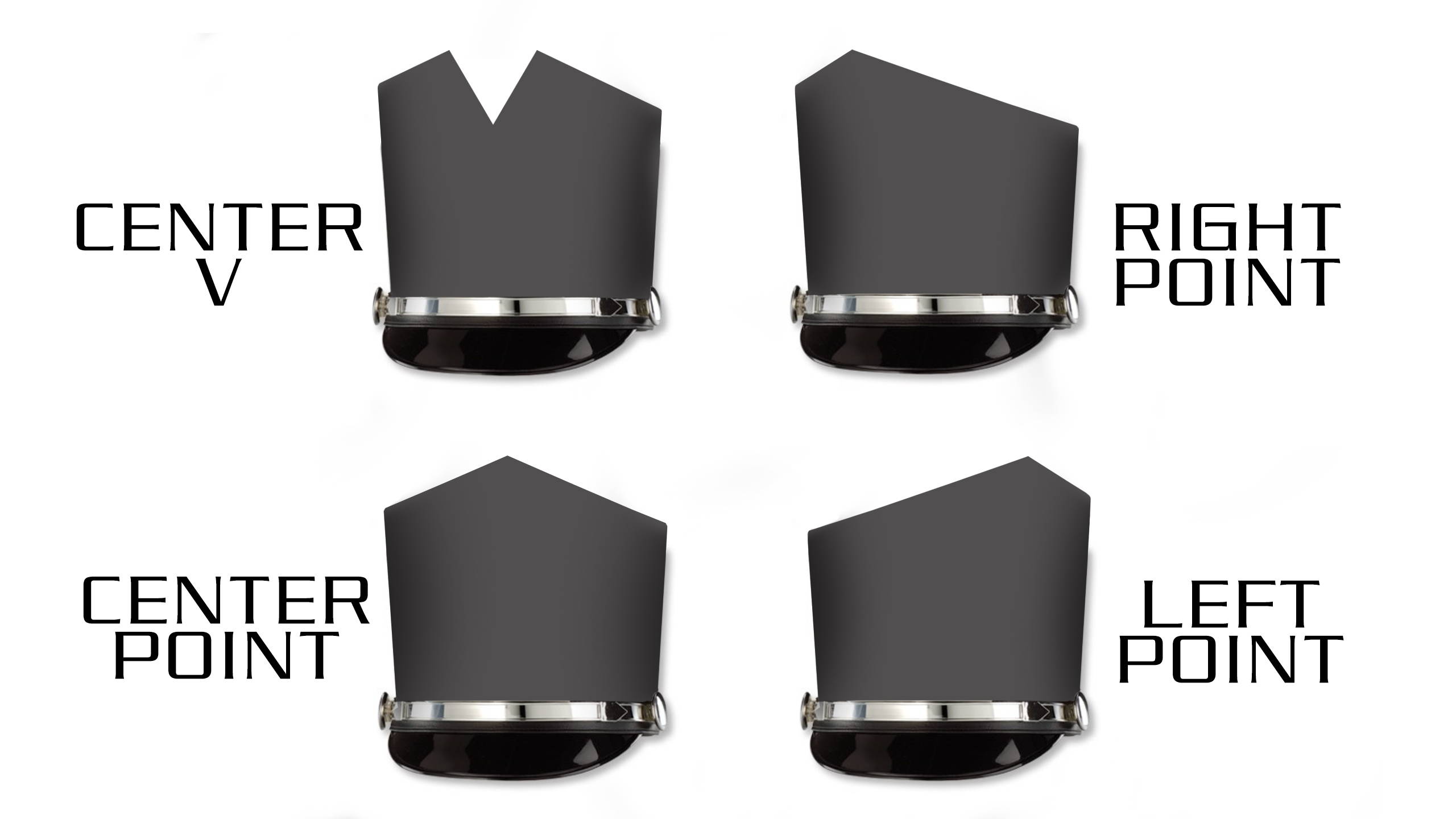 The images below are just a few examples of custom Power-Flex Shirts we have created in the past.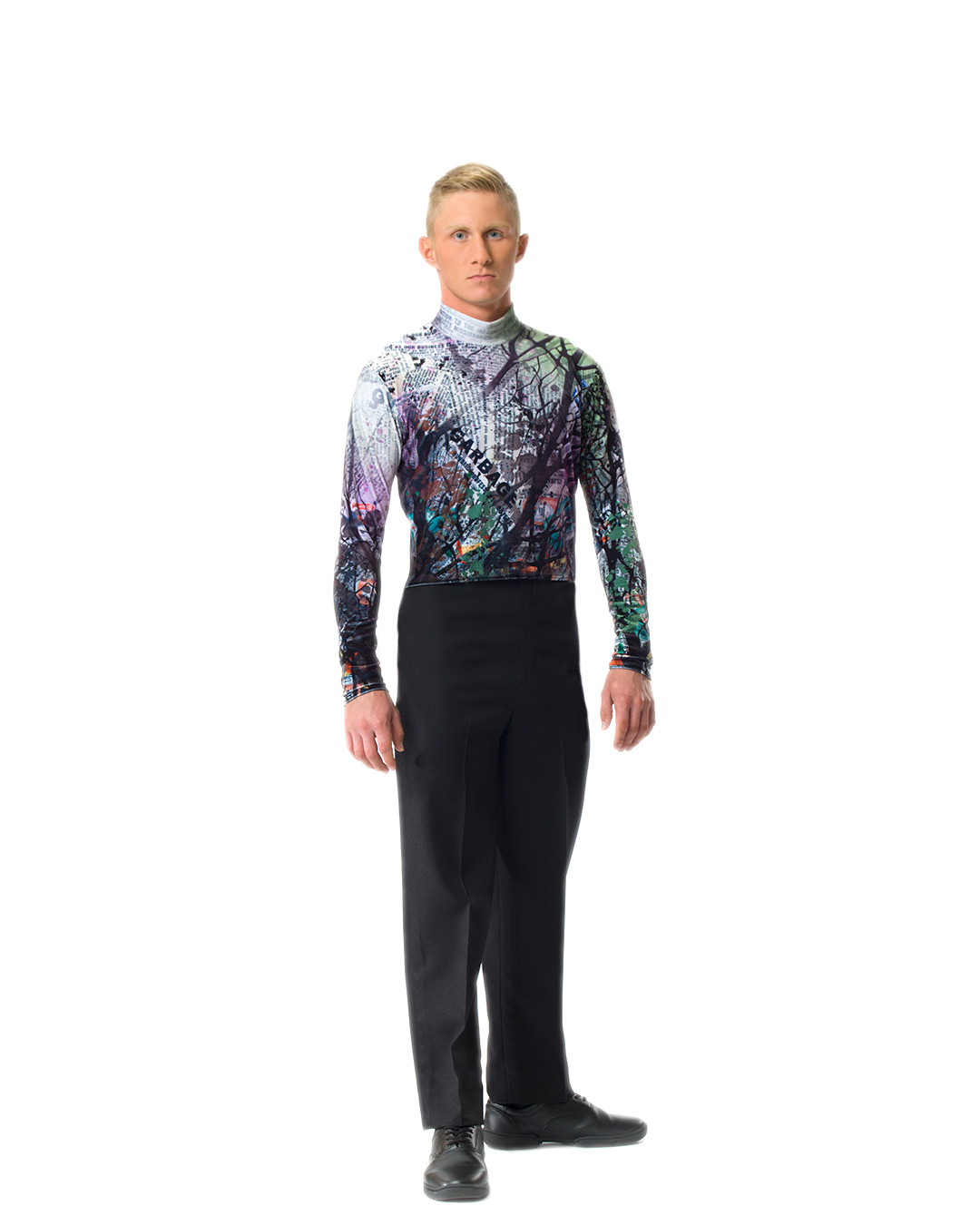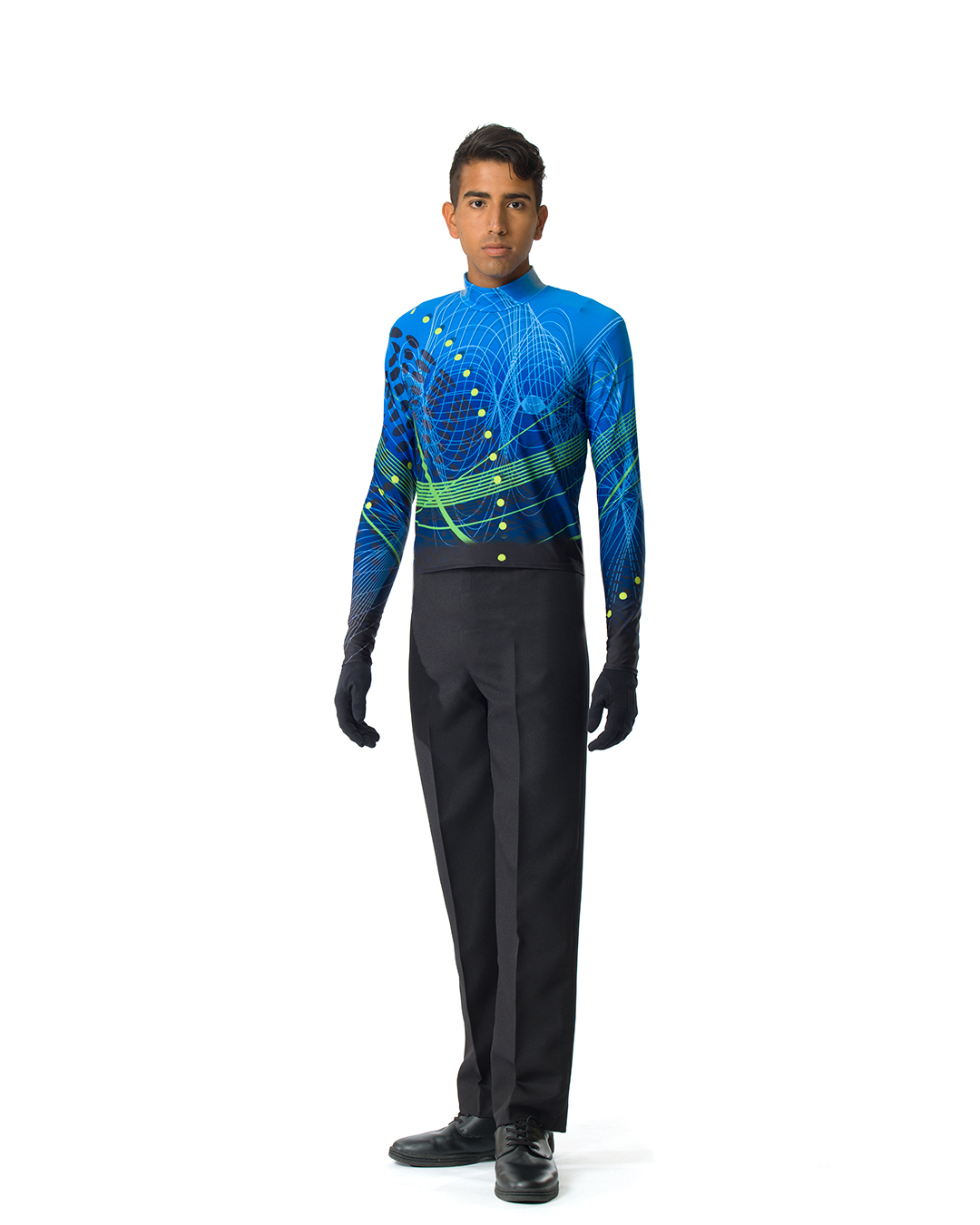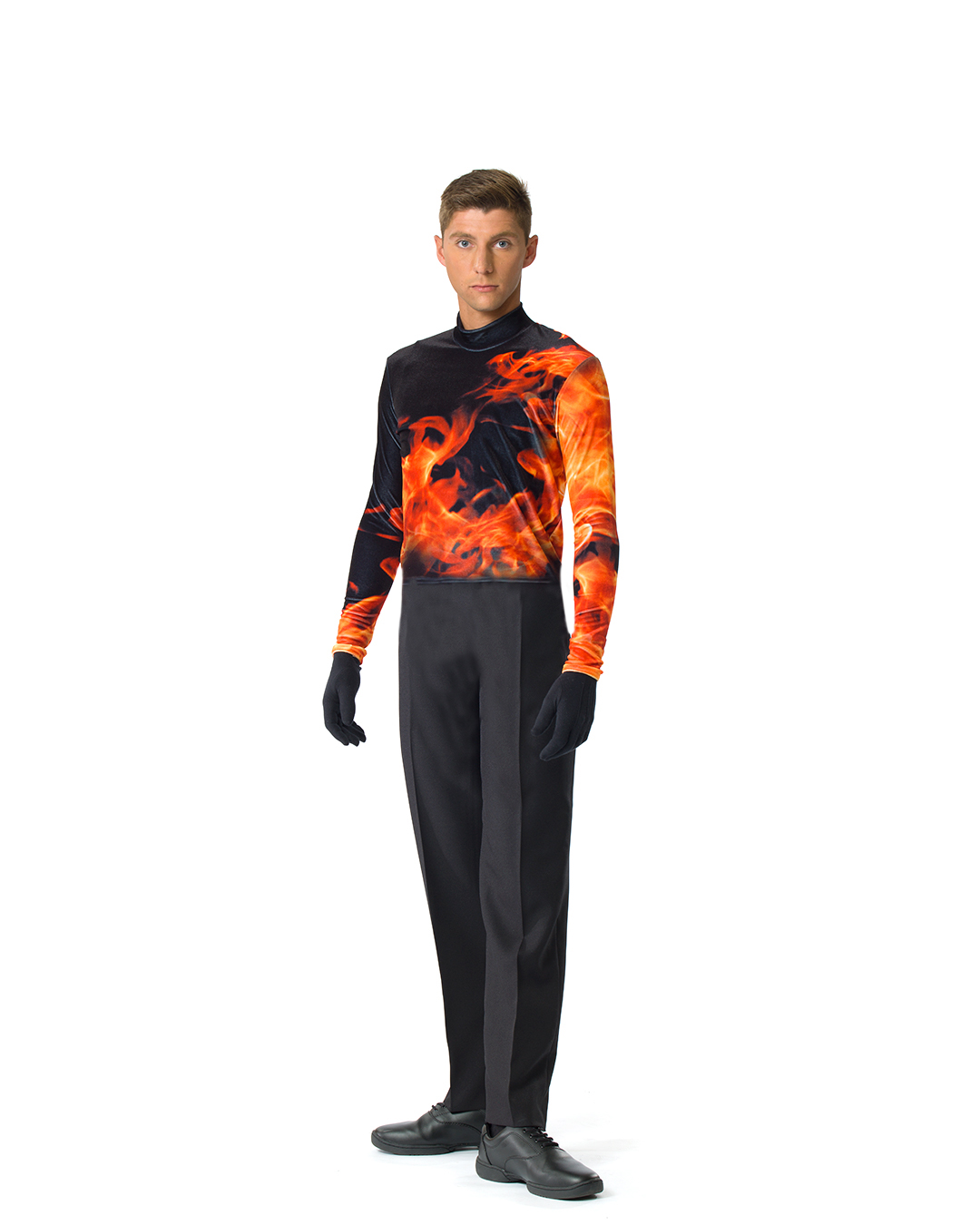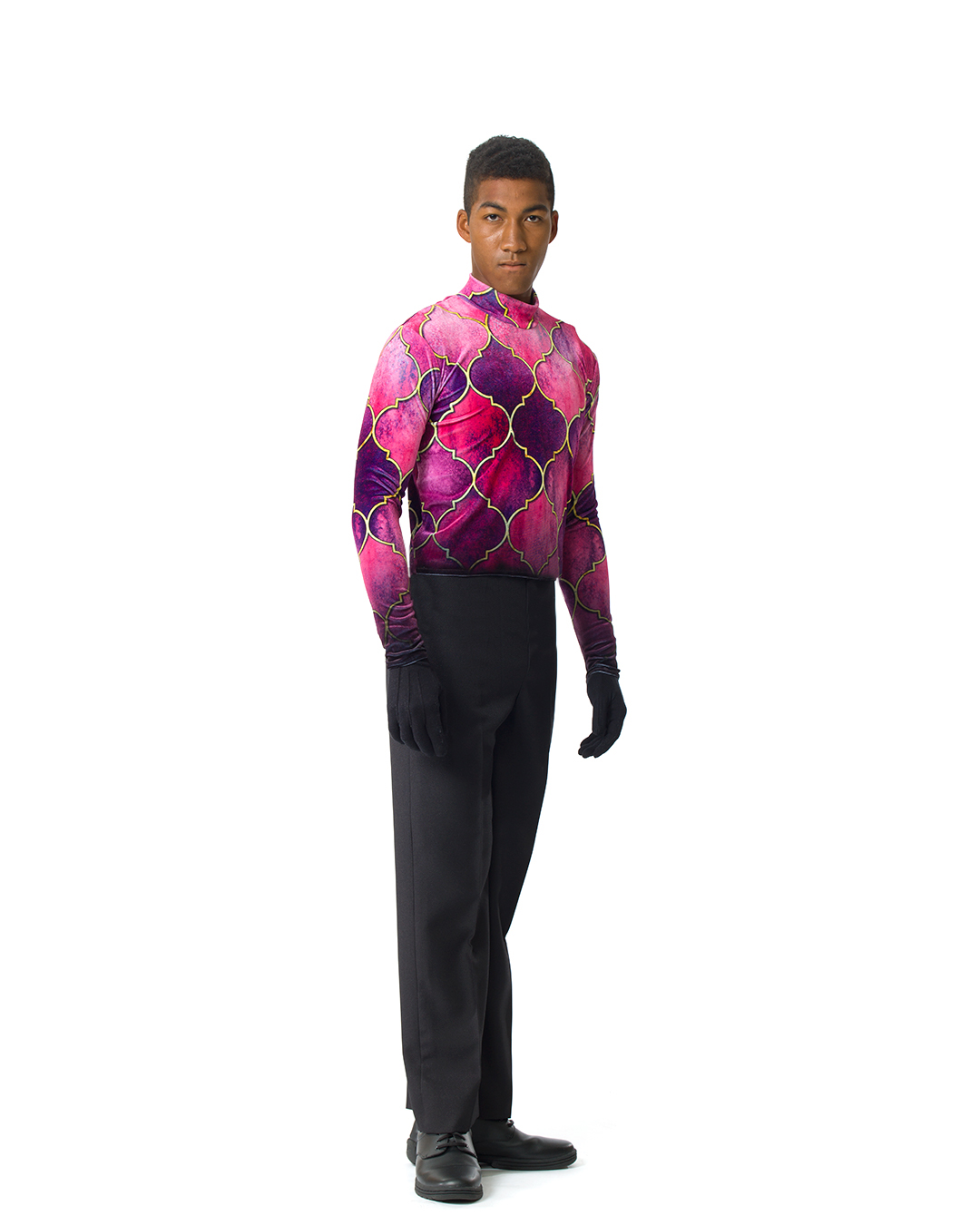 With our original Power-Flex Jacket, it's the simple story of FJM starting from scratch, and nailing the essentials; trim, tailored jackets with clear, clutter-free lines. The Power-Flex Jacket is strong with a full range of movement.

Now add State-of-the-Art Digital Artwork, imagined by the FJM Art Department, and you've got an on-trend visual way to tell any story. In this age of themed productions, FJM gives you a stress-free way to keep your visual imagination flying, your image flawless, and your expenses realistic. (Minimum of 15 Units)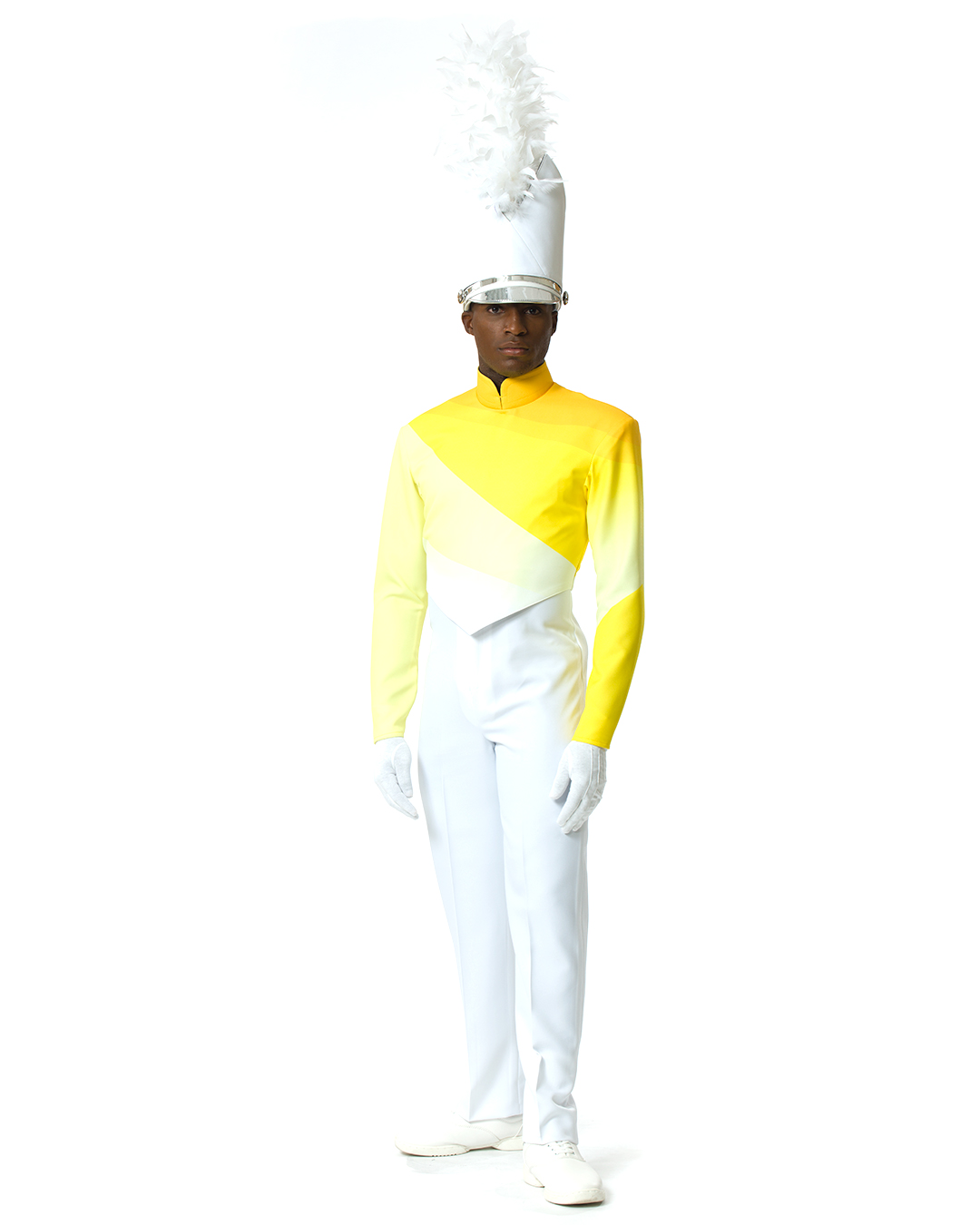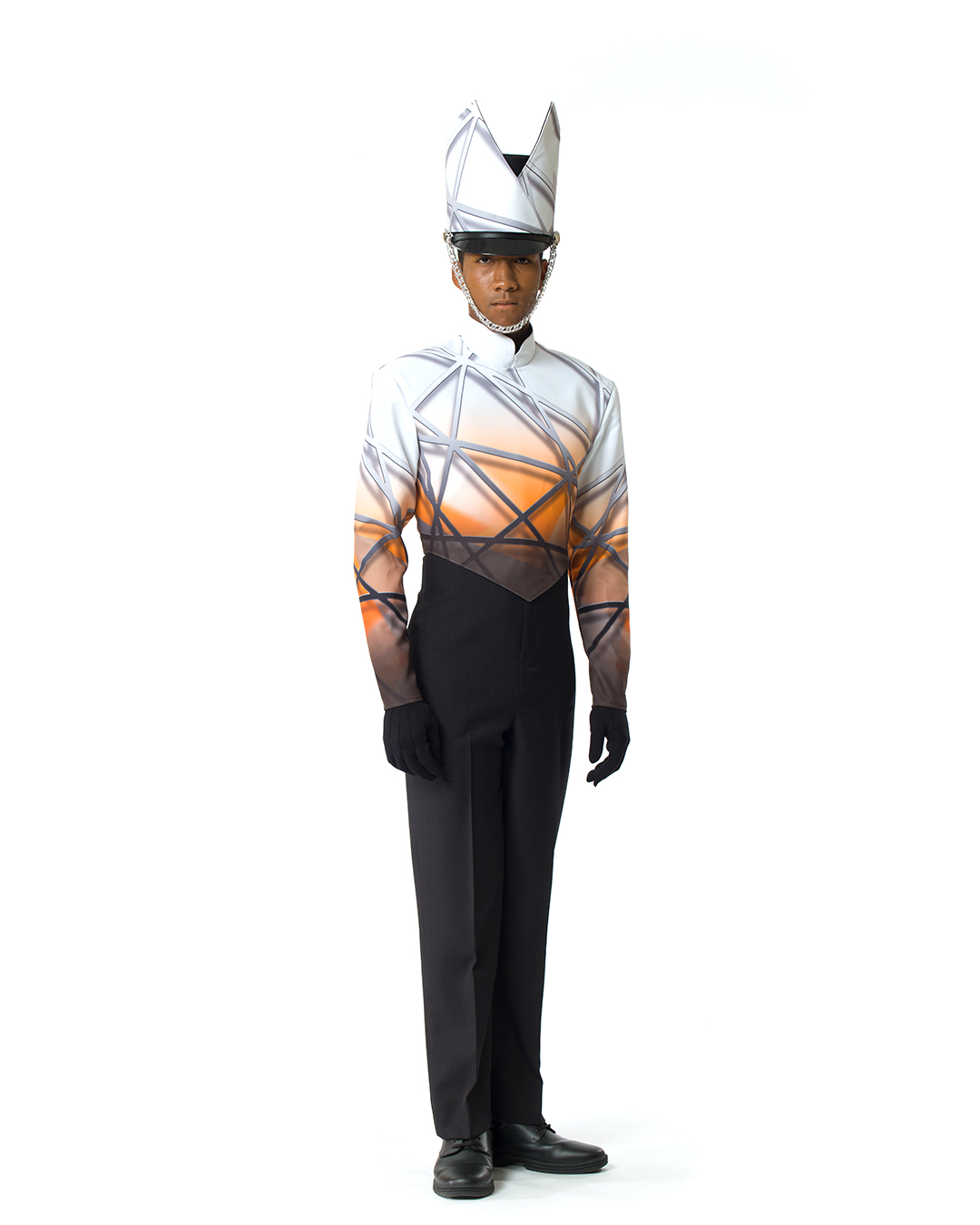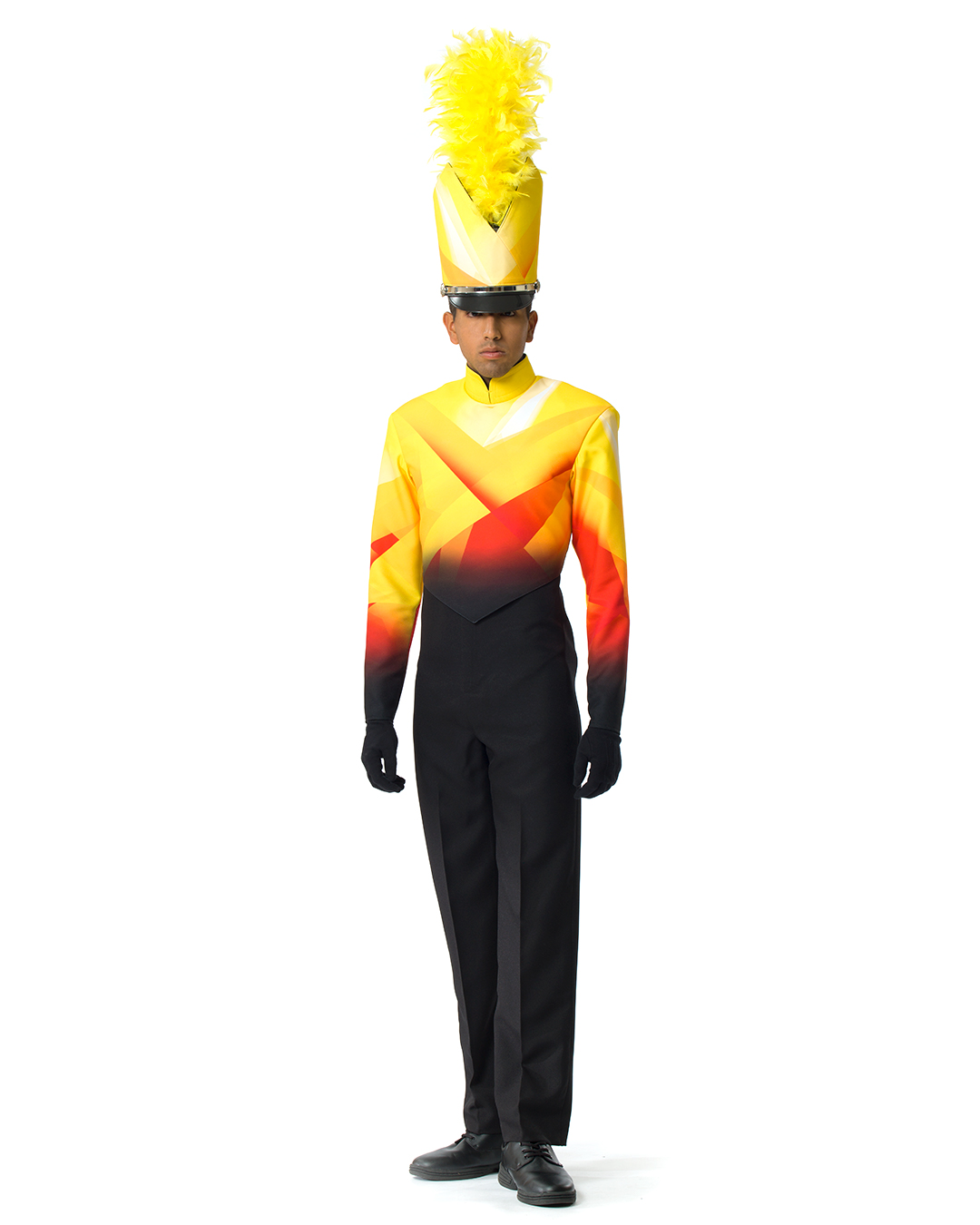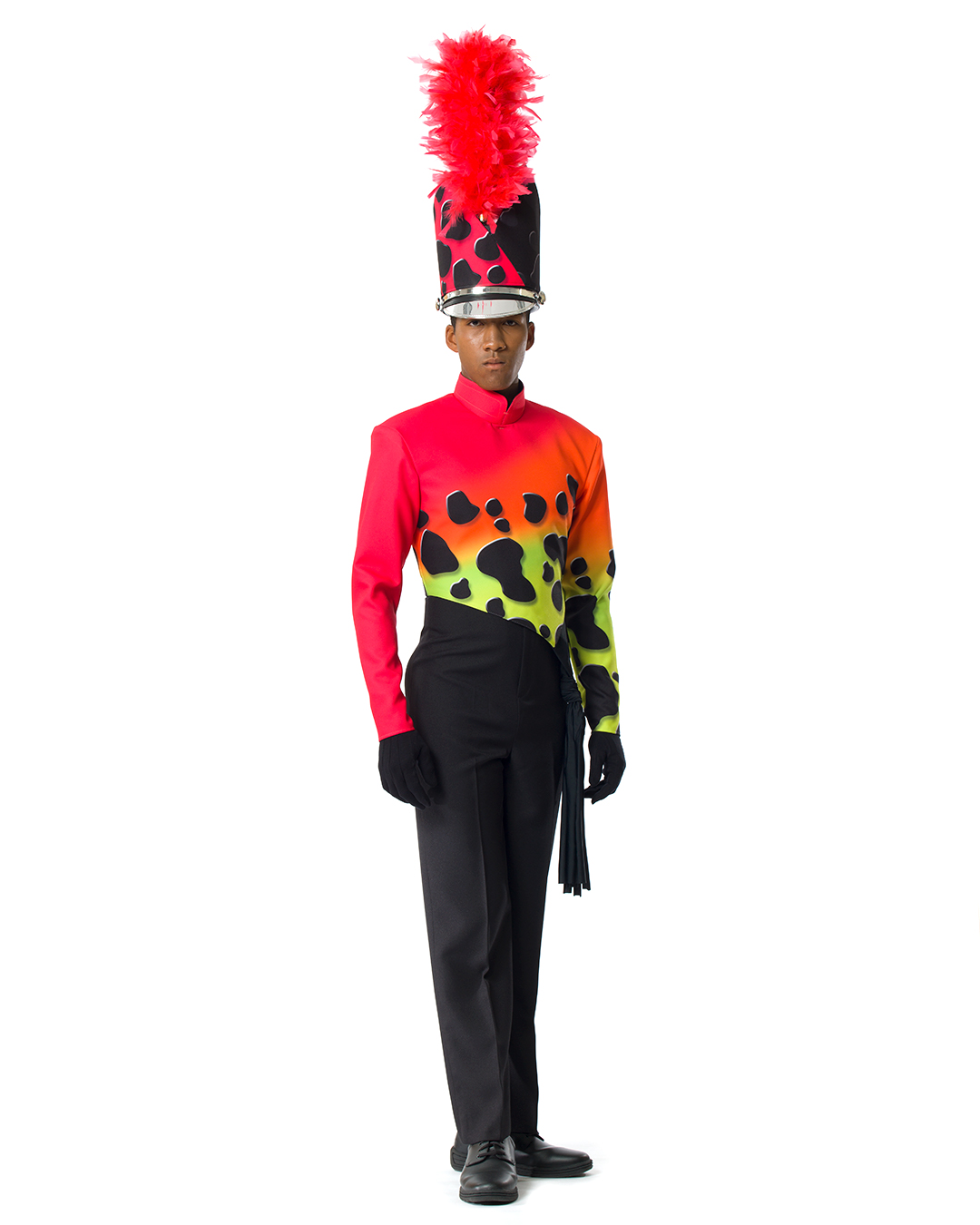 Want a shirt for your performers to wear at rehearsal that resembles your Cesario® band uniform? Need a spirit shirt to wear during parades, pep rallies, or other events? Our 100% dye-sublimated Rally Tee is the perfect solution! Constructed from a new lightweight, breathable, polyester-blend fabric, the Rally Tee can be custom-printed any way you like! SIZES XS – 4X (UNISEX): $30