Instrument Bell Covers from FJM
In response to numerous requests, we are pleased to offer these products for schools and organizations looking to equip their members with a cohesive solution for larger gatherings and ensemble rehearsals.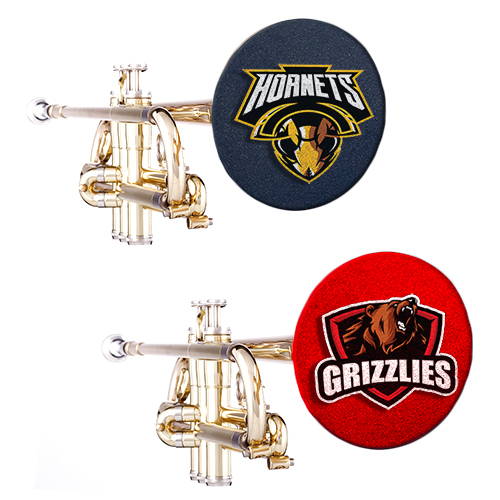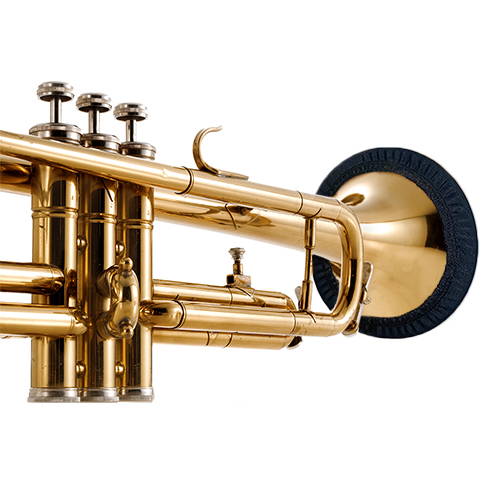 Based on a recent study investigating airflow and particle dispersion from instrumentalists and vocalists, the preliminary results included the statement, "Masks, nylon bell coverings all reduced particle concentrations."
In addition to this, the study found that, "Concentrations were relatively higher for instruments that had straight
shapes from mouthpiece to bell."
We are pleased to offer this solution for 'belled' instruments of all sizes made from the same material as our gaiter masks!
Our standard bell covers come in one-ply. If you would like to reinforce the bell covers with 2 layers, we have found that it is simple and cost-effective to put one cover on top of the other.
Another option for reinforcement is to place a cut-to-size piece of Merv 13 filtration material over the bell in addition to the cover(s). Rolls of Merv 13 can be found at most home improvement stores or on Amazon here.
Total order quantity minimum of 50 units for custom colors or printed bell covers
Machine washable for repeat use

Made in the US using washable, high density 7 oz.fabric, [80 percent Nylon/ 20 percent spandex] to meet or exceed current transitional standards

Choose from one of our 14 colors below or customize your bell cover with your logo!



Durable stretch fabric with elastic stretches around the bell
No measurable effect on the sound
Folds compactly for storage
Sizes from 4"-32" at 1" increments
For best results, measure instruments before ordering
Current Lead Times:
We are currently shipping black matte bell covers in 7 business days.
There is a 2 week lead time for custom colors and 4-5 weeks for custom print.
For expedited orders. Please call our office at 800.444.3524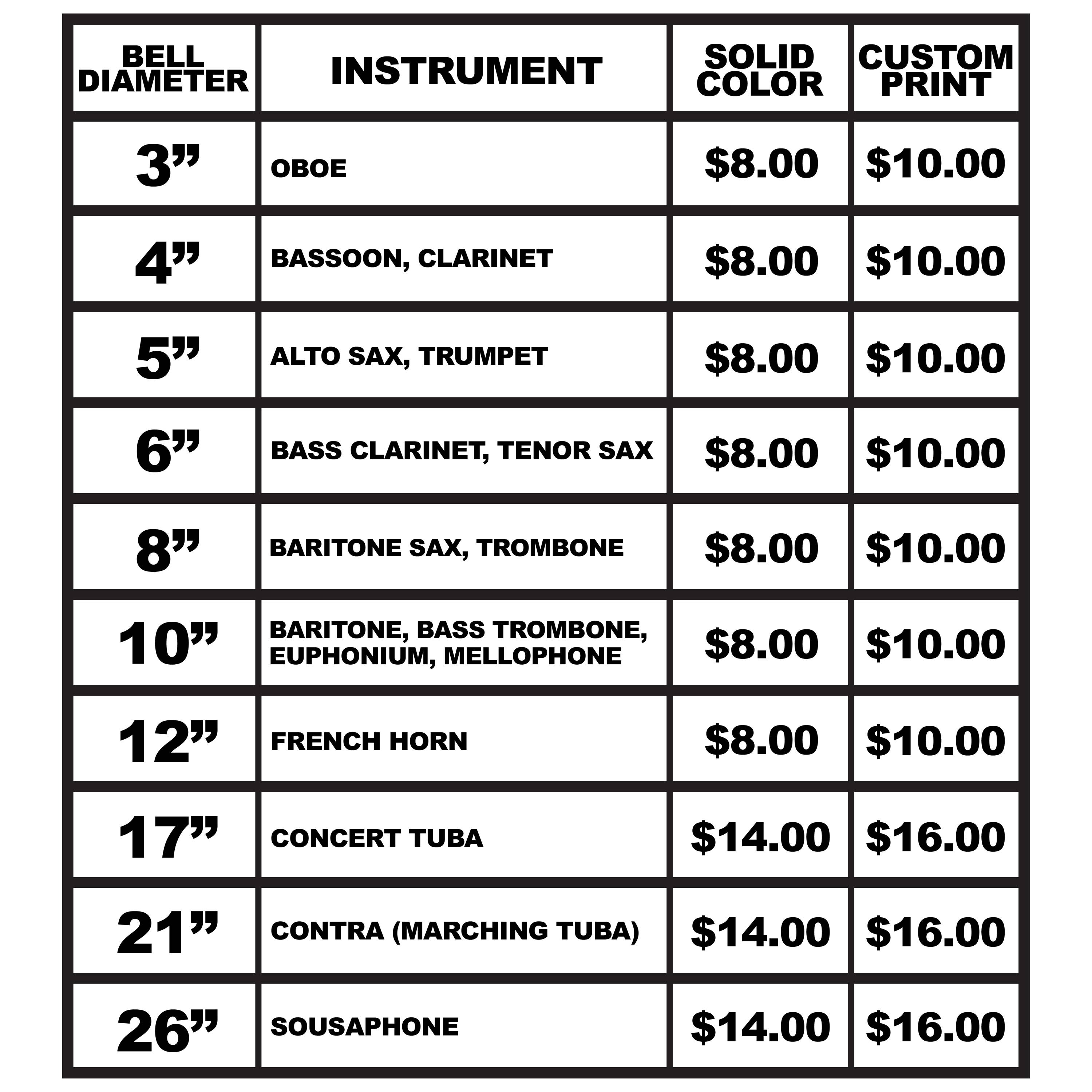 These coverings are intended to provide a barrier for airborne particles that escape out of the instrument bell when playing.
We recommend washing before first use.
Please remember that the use of bell covers is not intended to replace other recommended measures to stop the community spread of COVID-19, such as social distancing, washing your hands and refraining from touching your face. Follow the latest advice of the CDC and your own health care professionals as to how best to keep yourself safe.
View the latest study on the spread of airborne particles in the Performing Arts here.